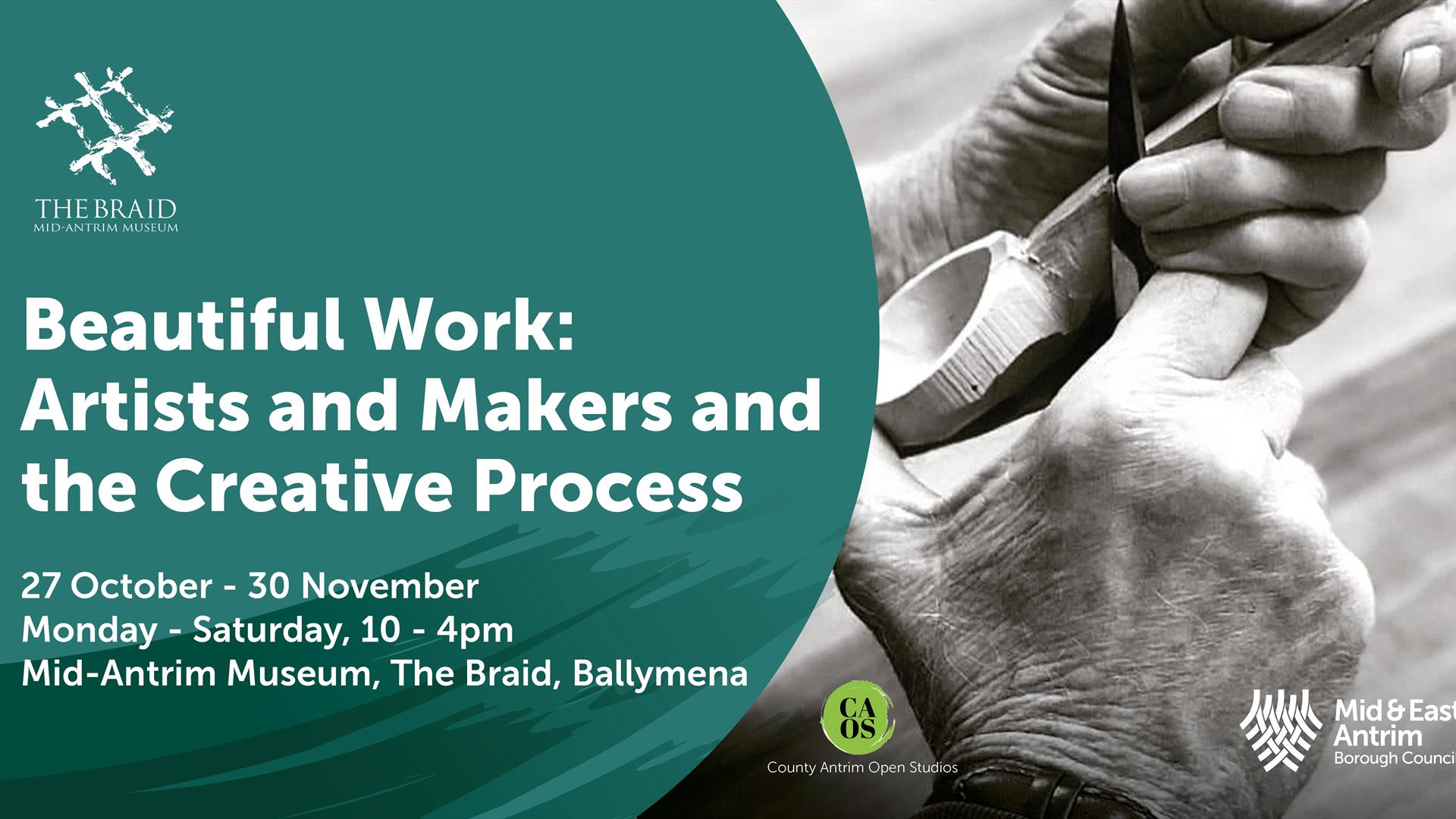 About
County Antrim Open Studios (CAOS) is a network of artists and makers who welcome visitors to their studios. Their members not only like to show people their work but they also like to talk about and illustrate some of the skills and techniques involved in their creative process.
CAOS provides the local community, and visitors to the area, opportunities to engage with, and learn about, local artists and craftspeople, and for local County Antrim artists and makers to meet and learn about each other https://countyantrimopenstudios.co.uk/ .
Their inaugural exhibition, which celebrates the first year of CAOS, showcases the work of a wonderfully diverse group of artists and makers including visual artists; ceramicists; textile artists; jewellery makers; and a bookbinder, a wood carver and a sculptor among others. It includes exhibits that have been created using traditional skills as well as those using contemporary and innovative techniques.
Book Tickets
Facilities
Accessibility
All areas accessible to disabled visitors