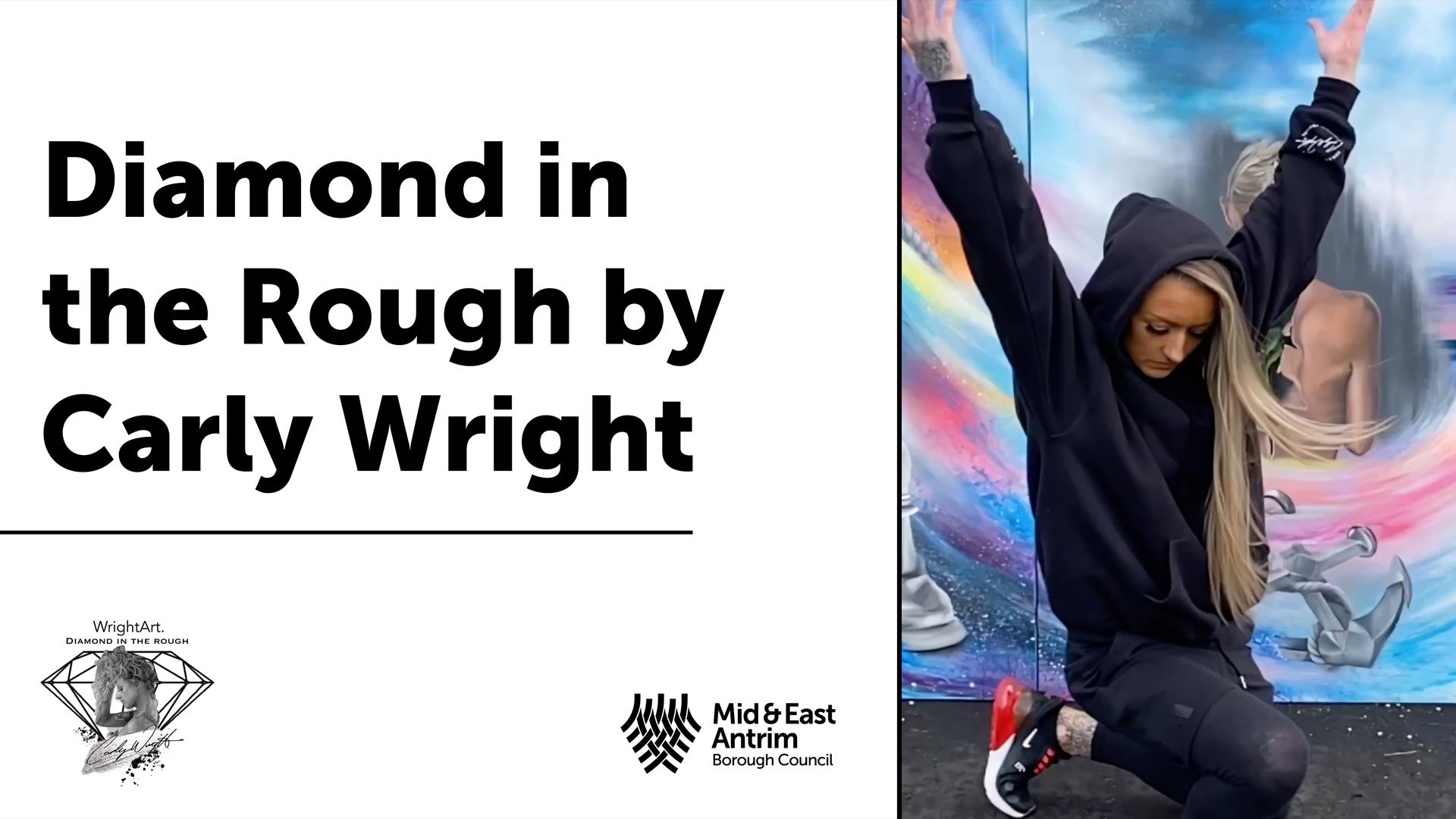 About
Ballymena artist Carly Wright is presenting an exciting exhibition of her mixed media art at Mid-Antrim Museum, The Braid in Ballymena. The exhibition, entitled Diamond in the Rough, is a showcasing of her talent and also the causes that she is passionate about particularly around the importance of good mental health and finding your own voice. Her work typically radiates colour, expression and emotion.
Carly says,

"I paint from my experience; the frustrations of life, sometimes a sense of hopelessness, but while there can be dark elements, there's also a feeling of hope, of a light at the end of the tunnel. If my art can be a source of help or inspiration for just one other person, that would be amazing."
Carly has also been working in recent months with the Museum on an innovative project Wild about Well-being engaging Primary Seven pupils at Ballykeel Primary School through bespoke workshops with the theme of celebrating nature and protecting the Amazon rainforest. The project encourages self-respect and acceptance, respect for others and nature. An artwork created with the children through the project will also be on display in the exhibition.
Diamond in the Rough is open from 21 April – 10 June and admission is FREE.
Wild about Wellbeing is funded by a Wild Escape grant from Art Fund (supported by Arts Council England with the National Lottery Heritage Fund) delivered through Northern Ireland Museums Council.
Book Tickets