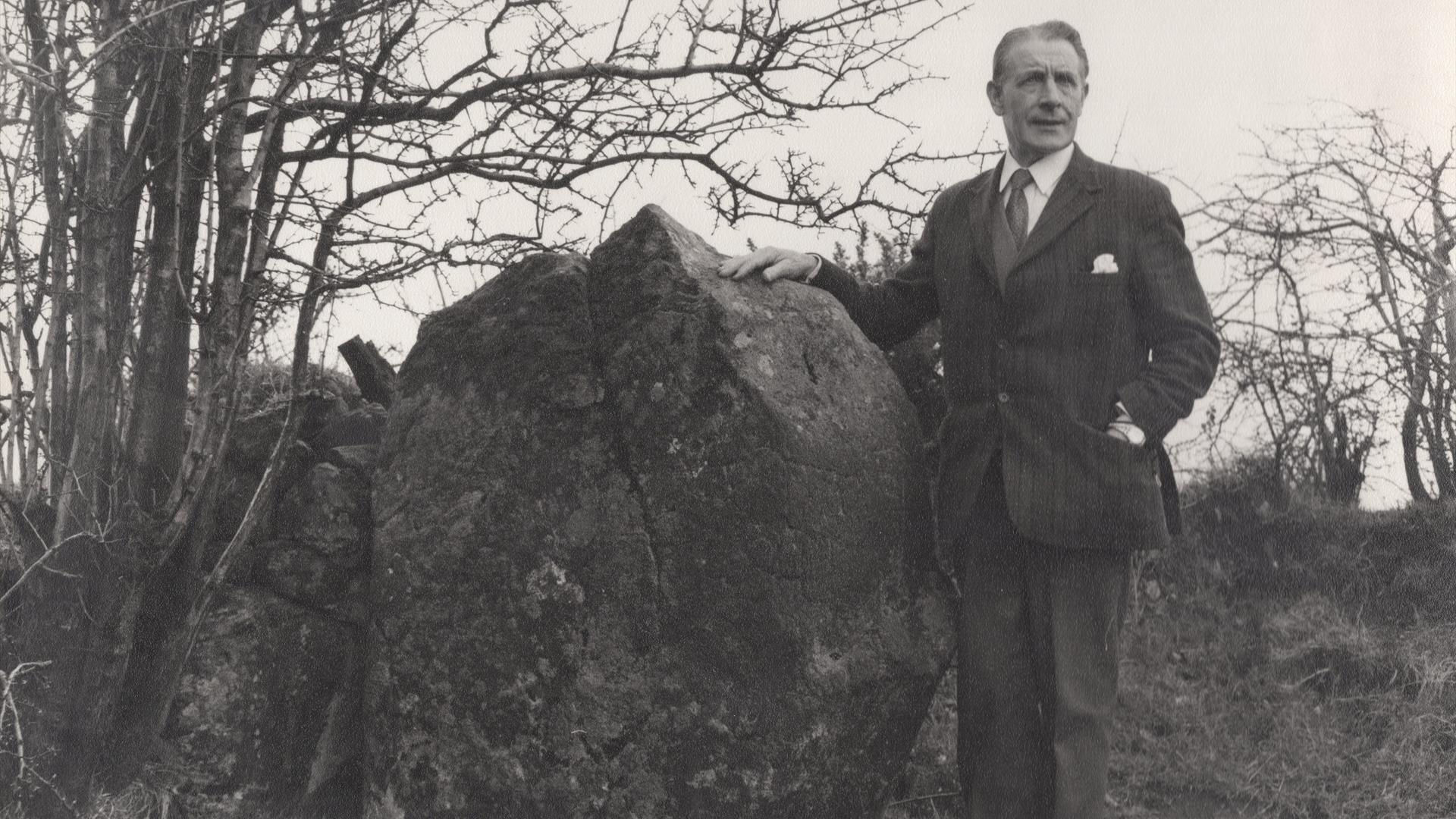 About
This exhibition, which explores the life of John Clifford, the first curator of Larne & District Historical Centre, now Larne Museum, reflects that, "John's work on folklore, drama, local history and dialect, has left an invaluable legacy for East Antrim."
"Those of us who were privileged to know him intimately were ever conscious that we were in the presence of a living legend. We never ceased to wonder at his boundless energy, his youthful enthusiasm, his marvellous poetic gifts...John had a deep rooted love of his native soil, its people and its language, which thirty years in London left undimmed." Sam Cross, The Corran, No 29, 1983.
The exhibition, produced in association with Stone Circle Consulting, will be on display to the public from Monday 9th October until Thursday 23rd November 2023 and includes Saturday opening on 14th October and 11th November. Opening hours: Monday to Friday, 10.00am - 4.00pm.
Larne Museum & Arts Centre is pleased to present a programme of 40th anniversary events commemorating the life of local man John Clifford, the first curator of Larne Museum, who passed away on 8th October 1983. John left Larne in 1937 to take up a civil service post in London, where he became a professional actor. He returned to Larne 30 years later.
Book Tickets
Facilities
Accessibility
All areas accessible to disabled visitors