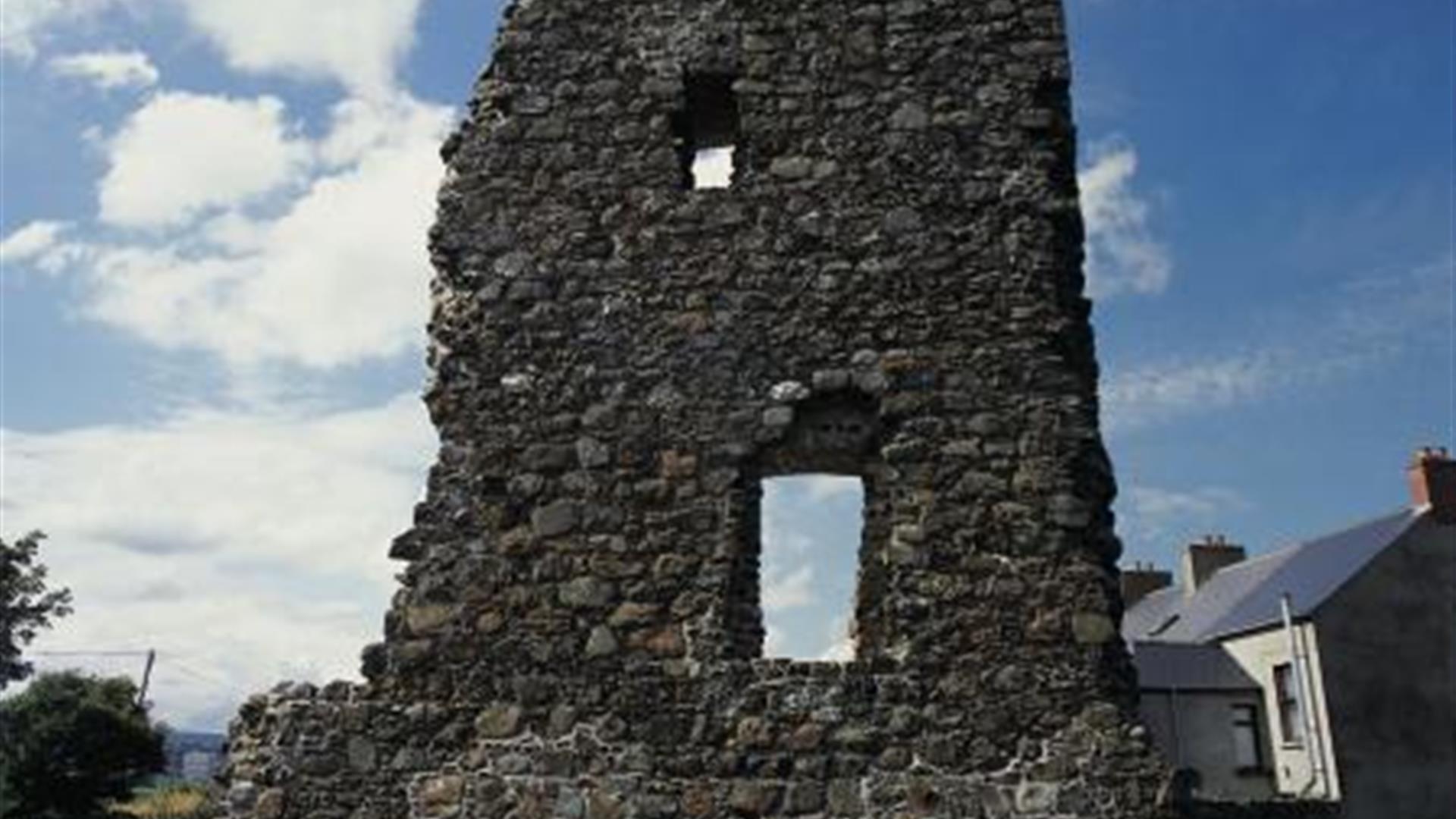 About
The ruins of Olderfleet Castle stand on the Curran Point facing Larne Lough. It is suggested that it was built by a Scottish family called Bissett of Glenarm circa 1250, others say it was built by the Vikings some 300 years earlier. The name Larne Lough was known to the Vikings as Ulfried's Fjord through the years changing to Olderfleet.

Although known as Olderfleet, these remains are actually thought to be those of Curran Castle. The tower house was built in the 1500s.

When Edward the Bruce invaded ireland (1315) he was welcomed by the Bissetts at Curran Castle. As a result it was seized by the crown to guard against another Scottish invasion. The MacDonnells later Earls of Antrim repeatedly tried to reclaim it. In 1621 it was granted to Sir Arthur Chichester and remained the property of that family until William Agnew obtained a permanent lease of the Crran in 1823. James Chaine purchased the lease in 1865. Over the years the Castle remained in its ruined state. In 1938 it was handed to the Ancient Monuments Division who are the present owners (EHSNI). What remains of the Castle is a four-storey tower with pairs of gun loops in the basement.
Book Tickets
Facilities
Provider Preferences
Free (parking charges may apply)