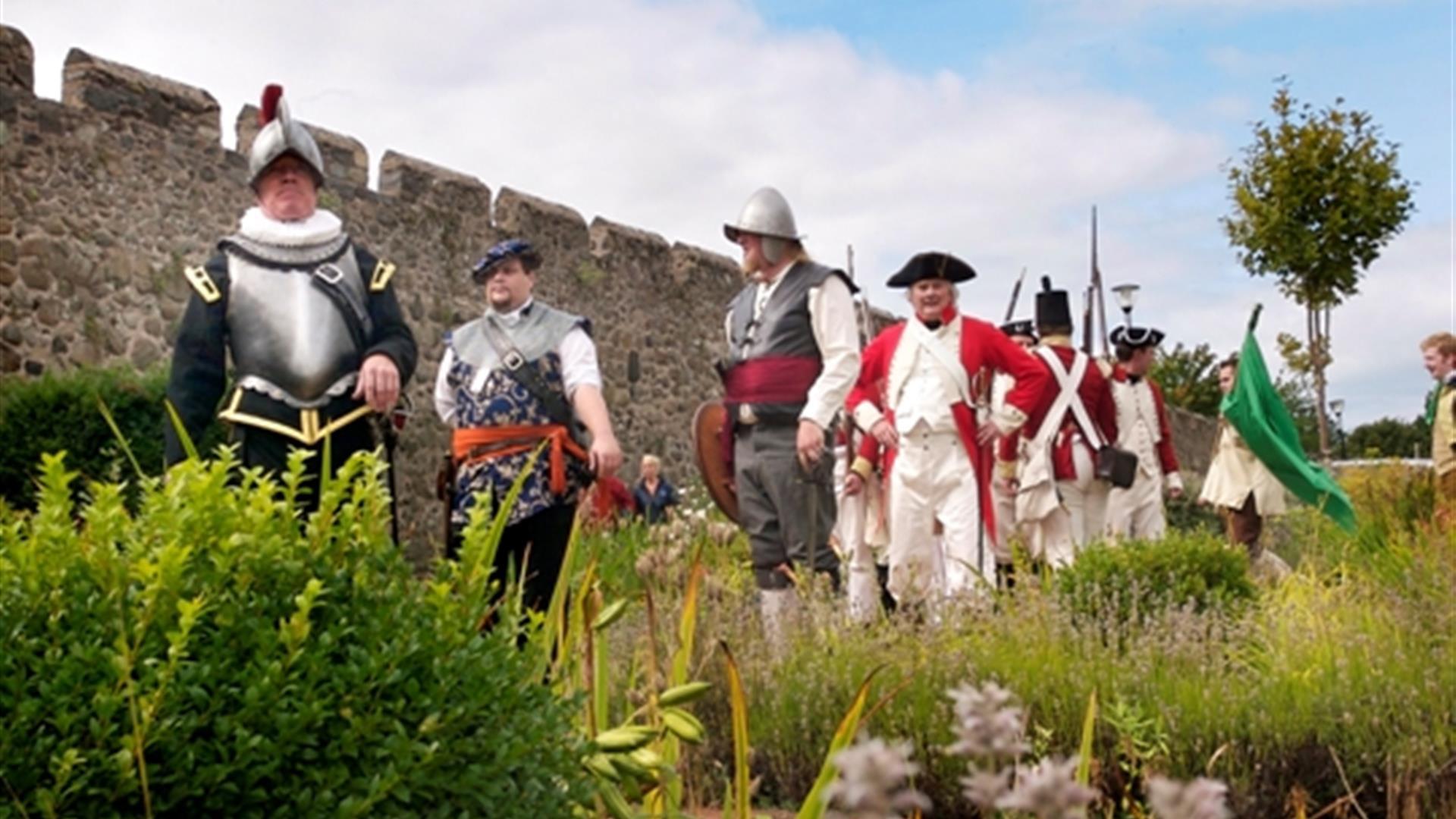 About
Located adjacent to the Town Wall at Joymount, this delightful garden has been designed to recreate the formal Jacobean Knot Garden of Joymount Palace, the home of Sir Arthur Chichester.

Chichester was responsible for the successful Plantation Policy of settling Carrickfergus with English and lowland Scots settlers. He supervised the building of the stone Town Wall in 1608, built Joymount Palace as his home and St. Nicholas Parish Church was redesigned in 1614 to accommodate his family chapel and crypt.

A mural in the archway depicts Sir Arthur walking in the garden. Visitors can walk through the garden into the adjoining Shaftesbury Park.
Book Tickets
Facilities
Provider Preferences
Free (parking charges may apply)